home > A Guide to the Sake Brands of Kyoto Fushimi > Shinsei
A Guide to the Sake Brands
of Kyoto Fushimi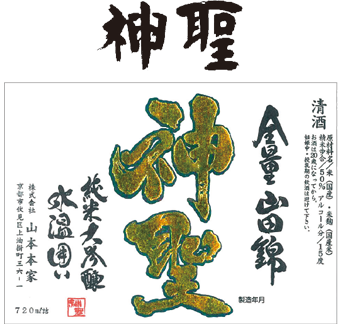 Shinsei
Sake focus on washoku and Kyoto
Yamamoto Honke Co., Ltd. 36-1 Kamiaburakake-cho, Fushimi-ku, Kyoto City
612-8047
Tel: 075-611-0211 Fax: 075-601-0011
http://www.yamamotohonke.jp/
Located in the heart of Kyoto, Yamamoto Honke was founded in 1677 at its present location, Fushimi.
Benefiting from the soft and rich spring water, Shiragikusui (water of white chrysanthemum) the brewery continues to produce excellent sake which is the perfect match for traditional Japanese cuisine.
The brewery owns izakaya style restaurants in several locations in Kyoto and Osaka, with its main restaurant converted from a sake warehouse. "Torisei" offers great skewers along with variety of sake, which the voices of customers are directly used to enhance the improvement in sake making.
Yamamoto Honke will continue to produce best quality sake to make each course of the meal more delightful.