home > A Guide to the Sake Brands of Kyoto Fushimi > Kizakura
A Guide to the Sake Brands
of Kyoto Fushimi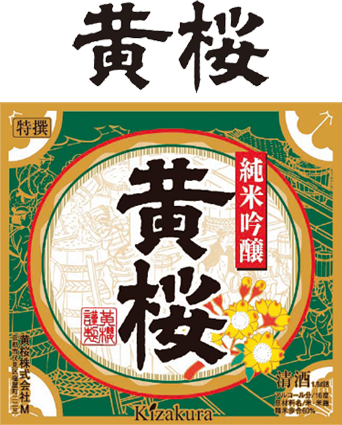 Kizakura
To satisfy the needs of the modern sake drinker - a range of sake products with full of character
Kizakura Co., Ltd. 53, Kajiwara-cho, Shimomisu, Yoko-oji, Fushimi-ku, Kyoto City
612-8242
Tel: 075-611-4101 Fax. 075-622-3510
http://www.kizakura.co.jp/
Kizakura was founded in 1925 and the company motto is "Our first Principle is Quality."
This is the attitude that they have championed as they continue to strive to develop sake products for every aspect of their customers' lives. Kizakura has become a nationallyrenowned brand, and the same can be said for the Kizakura corporate brand character, the
Kappa. The company produces three well-known sake brands: Karakuchi Ikkon, Kimoto Yamahai and Honzukuri. It has three restaurants Sho Fu Rou, Jiroku-Tei and Kappa Country, where customers can enjoy all the Kizakura sake as well as its microbrewed beers.
Going forward, Kizakura aims to develop products that promote an image of comfort, affluence and brilliance.